Biz Mandala is a SaaS Business Solution that gives you the ability to customize your business solutions to facilitate your business' processes. These processes include invoicing, inventory management, supply-chain management, as well as finances. The project is at the last phases of Development at the moment and will be made available for use soon.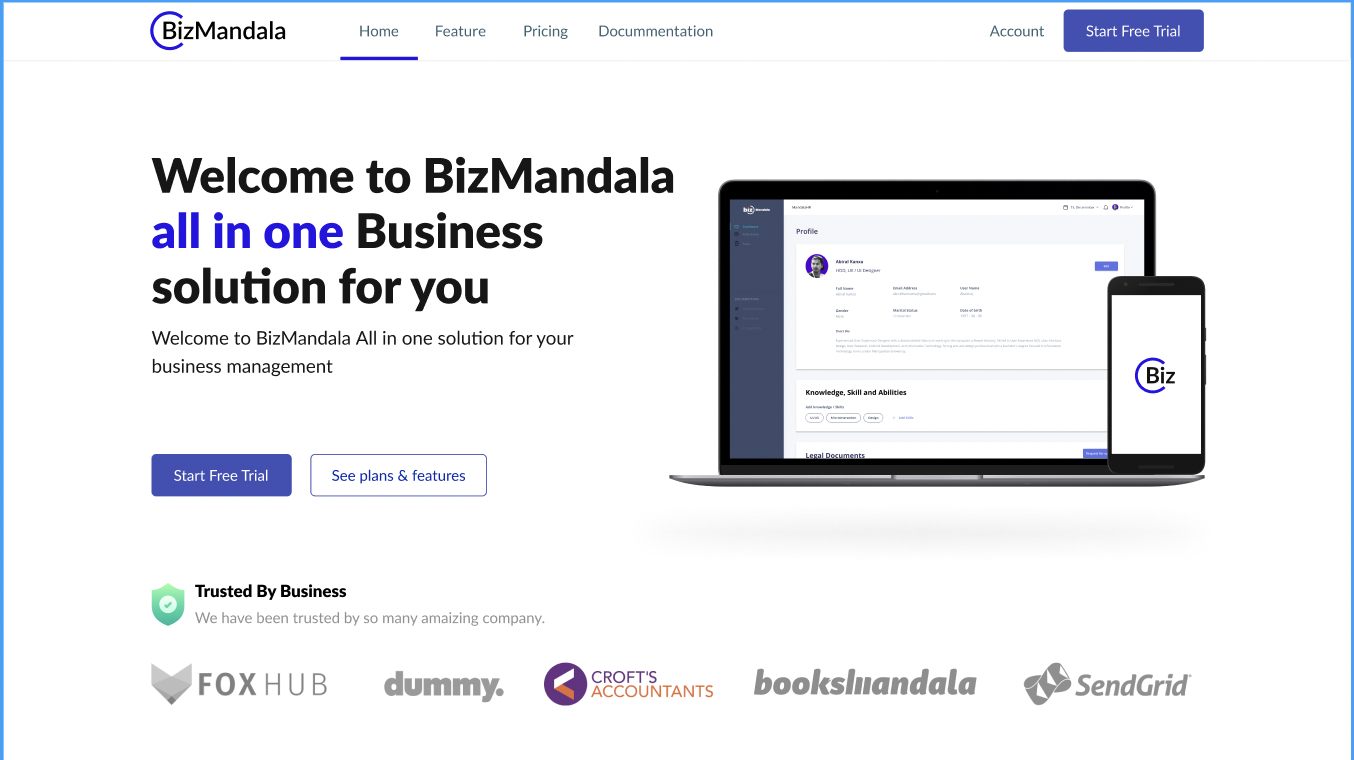 End-to-end cloud retail software to operate your retail from anywhere.
If you are starting your new business or would like to digitize the one that you already have, Biz Mandala can help you put your processes in place quickly and focus on your business.
BizMandala is a powerful business management software and platform that combines all the features you might need to take care of your business.
Register products, categories, receipts, users, and others.
Reports and statistics on income and expenditure.
Manage sales, payments, and transactions.
View clients' payment history.
Biz Mandala offers a Retail ERP that provides full control and communication with vendors, irrespective of the type of goods. You can easily track the process from purchase order to actual receipts.