First of all, why not? But also for the following reasons:
Our mission is to know what you're good at, and assign you to projects you'd perform the best at, surround you with a team that would help you grow. It also means the commitment to keep you satisfied whilst getting better and be abreast of industry trends in building the greatest possible digital experiences. We're not going to lie. The culture at Mandala Tech isn't perfect. Like every group of people we have our issues. But we are all dedicated to continuing to improve, and we think that's a pretty good start.​
Do Great Work
We can talk around it, but at the end of the day this is why we want to hire you. We come to work every day (not literally of course — not weekends or holidays or whatever, but you get the idea) to create something. Hopefully something great.
Knowledge sharing
We never stop learning. We embrace curiosity and encourage every team member to take a step forward to grow personally and professionally.
Supportive work environment ​
We are not an average team. We are a family of like-minded enthusiasts. We value open communication where every voice is heard.
Have an impact
At Mandala Tech, you aren't constrained by your job description. There's room for you, and your ideas, to breathe. We empower people to draw on their own experience and knowledge to make decisions for themselves.
We don't judge by the CV​
We dive deeper to discover rising talents. At Mandala Tech, we value diversity and create equal opportunities for everyone regardless of their background and former experience.
IMPORTANT
Value Driven
Our values define who we are on our best days and who we aspire to be every day. They continue to evolve and change with us, but we created them to facilitate a culture that continues to create great work. For more, check out our HR Handbook.
Kathmandu or Remote (Any Location in Nepal)
Kathmandu or Remote (Any Location in Nepal)
Project Manager (Future Opportunity)
Kathmandu or Remote (Any Location in Nepal)
You can send your portfolio to
careers@mandalatech.io.
We can't reply to everyone but if we see a potential fit we will reach out.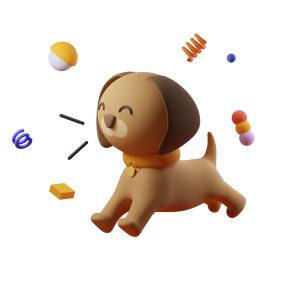 Frequently Asked Questions
You've got questions? We've got answers. Here are some of the things that people tend to ask us about frequently. Before you send us your question you may want to read through these first.
Yes! For most roles, we're agnostic when it comes to location as long as you will be available during our work hours  or meet the deadlines on time but it would also largely depend on the job position, your responsibilities and your communication skills.
That is not an option at the moment as we prefer our team to work with us full time but we're considerate and flexible with students and we might be able to make exceptions if you have just the kind of skill set that we're looking for.
You can send your resume/ portfolio to careers@mandalatech.io. We can't reply to everyone but if we see a potential fit we will reach out.
That depends on when you are reading this. We sometimes takes on interns, and when we do they are listed at the middle of this page.
If you don't see an open intern role there, then we don't have anything open at the moment.