VR (Virtual Reality) is a technique of creating a simulated environment using computer technology. It enables a person to interact with an artificial three-dimensional (3-D) visual or other sensory environments. The artificial environment simulates reality through a set of interactive devices like HMD (head-mounted display), gloves, goggles, bodysuits, and more.
Once you put on a VR headset, it blocks out the real world view and substitutes it with a digital world, which is the virtual world. This world is designed to fool your senses, by taking you someplace entirely different. Through sounds, visual stimuli, and other sensory aspects, it completely replaces the user's real-world environment with a simulated one.
Although VR is most prominent in gaming and marketing, it also has the potential to transform the web as we know it today.
Virtual Reality Web Design
One of the earliest applications of VR in web design was 360-degree videos. Unlike normal videos, these videos are filmed in all directions, giving people a complete view from all sides. You can easily find them in streaming services like YouTube. You can control the viewing direction and watch from any perspective by clicking and dragging the video. Or you can simply move/tilt your device to look around.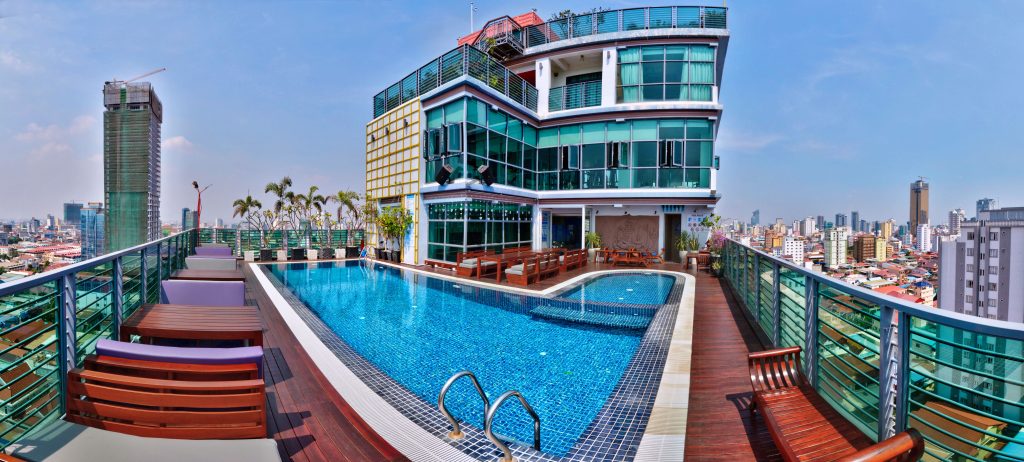 Other revolutions in the VR web are Facebook's Oculus Rift, Google's WebGL, Microsoft's Hololens and Sony's Project Morpheus (now known as PlayStation VR).
VR in web browsers
WebVR is an open specification that makes it possible for people to experience VR in their browsers. Anyone can get VR experiences no matter what devices they have and what they don't. You can try the WebVR API in Oculus Browser, Samsung Internet, Firefox Nightly, Chrome on Android devices and more.
The WebVR API provides the following:
Headset tracking allows users to look around in the virtual environment through frame interpolation.
"Six degrees of freedom" and "three degrees of freedom" controller allows users to interact with objects in the virtual environment like; touching, lifting, throwing, etc.
The headset provides the position of data and the developer uses this data to render the scene from the user's point of view. The image is then displayed to the user.
With the web's ability to handle VR content, the goal is to give users a VR experience with a single click without complicated installation.
Ecommerce websites are already leveraging this opportunity to increase the interaction of their products with customers.
VR in businesses
Developers are creating web apps for many businesses to give their customers a virtual experience of their services/products.
For instance, IKEA's VR system allows customers to create their own home designs with IKEA's furniture. All they need is a VR headset and an app and they can choose different pieces of furniture, change colours, set dimensions of the virtual room and walk around it to get a taste of the products.
Real Estate businesses give a virtual tour of their listings to their potential customers. Tourism businesses are providing virtual tours to potential travellers of their hotel rooms and their tour to give them a taste of what to expect on board.
This sets these businesses apart and also has a large influence on the customers' decisions to interact with them.
Since we are still in the infancy of this technology, there are many barriers to bringing VR into the mainstream. Some of these challenges are:
Building functional websites for normal and VR modes.
Eye-tracking for desktop browsers.
VR content is heavier and hence will prolong the page loading speed, which is a setback in the daily browsing experience.
VR hardware is expensive and not feasible for an average customer.
Best VR websites:
Google Earth VR
One of the more familiar sites, Google Earth allows you to view the world from Satellite and street views virtually. You can roam the streets of Kathmandu and visit the Eiffel Tower with just a single click.
This has brought the world into our hands and devices and is a technology to be reveled by everybody.
Hubs by Mozilla
Hubs is a VR chat room that you can create with a single click and share with others. This requires no specific app or installation process and works in every single VR headset.
Somebody compared this to a VR model of Zoom and that's essentially it.
Bear 71
Bear 71 is a VR nature documentary experience. You can watch different abstract shapes (representing different animals) as the story progresses from the narrative of our protagonist, Bear #71. With smooth interactions and stunning graphics, Bear 71 has taken nature documentaries to an entirely different level.
Konterball
VR in games is not a new concept. Konterball by Google takes this one step further and demonstrates how VR design games can look on the web.
It is basically a virtual ping-pong game that allows you to play against a wall and even another player. Virtual two-player games are already real!
Osso VR
The uses of VR are so diverse that it can be used in medical training too. Osso VR allows surgeons to practice different tools on virtual patients in a realistic scenario. Since humans are visual creatures, it makes an effective learning platform when students can perform surgeries from the comfort of their own homes.
Assistance from WordPress:
WordPress will now support VR videos and images in an attempt to push VR to the mainstream. You can find many extensions to integrate VR to your site in its plugin repository including:
VR views: maintained by Google and compatible with Google Cardboard, it enables you to embed 360-degree images and videos in your website. It provides a responsive design and works impressively well across different screen sizes and devices.
WP-VR: It allows you to easily switch between regular and Google Cardboard modes.
WebVRShop: This allows you to add an image your viewers can watch from all angles. This is especially useful to businesses to show their product in greater detail.
VR Gallery Beta: with this plugin, instead of showing pictures in 3-D, you can provide an entire VR gallery to your viewers when they access your website through Google Cardboard.
These features are useful to develop more interactive websites and effectively engage your customers. With the assistance from WordPress, it is only a matter of time until VR content is widely used in web design. Novice designers and developers can create engaging websites and get a headstart with these easy integrations.
We are at a point in time where virtual reality is no longer sci-fi. It is a tangible reality for many and will be for most in the near future.
With big companies like Facebook and Google investing a fortune in its development, there is a promising future for VR in web design.
Web development experts and consumers alike can agree on the potential that VR holds in web design. With more advancement in this technology and affordable headsets, VR will change the standards for daily web browsing shortly.