When you google 'WordPress', two websites rank number 1 and 2 in the results; WordPress.com and WordPress.org. So, which one should you use, and what is the difference between them? We will look into that in this blog.
But first, what exactly is WordPress in the first place?
In simple words, WordPress is the simplest and the most popular way to build websites and manage content for them.
In a more technical sense, WordPress is a free and open-source content management system (CMS) released under the GNU public license. Free means exactly what you think it means; it is free to use. It is not owned by one company or individual but rather a huge community of developers globally contributing to improving it. Open source means that its source code is available publicly and one is free to modify and redistribute it as they want.
WordPress is written in PHP scripting language and uses a MySQL database. It was launched back in 2003 as a collaboration between Matt Mullenweg and Mike Little. In the early days, people primarily used it as a blogging tool and a way to create content for websites, it has grown to become a powerful tool to create websites, for big and small companies alike. Its versatility and flexibility make it easy for anyone to use, developer or not. Maybe because of that, today, WordPress powers more than 40% of all websites on the Internet. In other words, it powers more than one-third of the web.
So, finally, how are WordPress.com and WordPress.org different? Because despite the similar names, they are actually different entities.
Learn more about WordPress here: What Is WordPress? Explained For Beginners
WordPress.org vs WordPress.com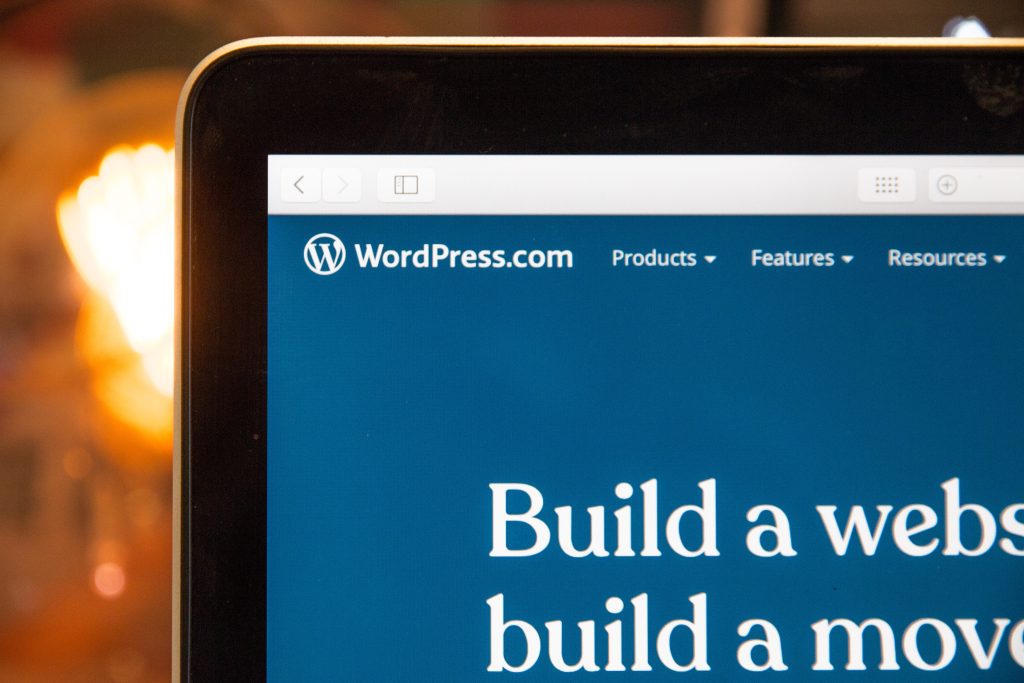 In short, WordPress.org is 'real' WordPress. It is 100% free to use and is an open-source web publishing software project. And WordPress.com is a web-hosting service created and owned by Automattic. It is powered by WordPress or WordPress.com.
The key difference is who is hosting your website. In WordPress.org, you are hosting your website, while WordPress.com takes care of web hosting for you.
The only way these two overlap is that Matt Mullenweg is both the CEO of Automattic and the co-founder of WordPress. Mullenweg is involved with both but any decision in one platform isn't affected by or affecting the other. WordPress.com and WordPress.org are separate platforms in official manners. People confuse the two because of the similar names and the same leading name.
Let's look at both of them individually and in detail.
WordPress (WordPress.org)
WordPress.org is what people mean to refer to when they say 'WordPress'. It is the self-hosted WordPress that you have heard all the great things about. Like we said earlier, it is 100% free to use and because it is an open-source platform, you can modify the source code and redistribute it without any repercussions.
All you need is a domain name and a web host. This is why WordPress.org is called the 'self-hosted WordPress'.
Pros:
The WordPress software is free, open-source, and easy to use; regardless of one's technical background.
You are in full control of your website and its data.
You can add free, paid, or custom plugins and themes offered by WordPress to your website.
You can customize your website easily using different free or premium WordPress themes.
And there are many, so you will run out of time before you run out of plugins and themes. You can even make custom designs and modify anything you want.
You can use tools like Google Analytics for custom analytics and tracking of your website.
You can make many different kinds of websites that serve different purposes, like on an online store, or a membership site, a professional/personal portfolio, blogging site, mobile applications and so much more.
You can run your ads and earn full revenue from them.
No one can take your website down if you don't meet the terms and services unless you are doing something illegal.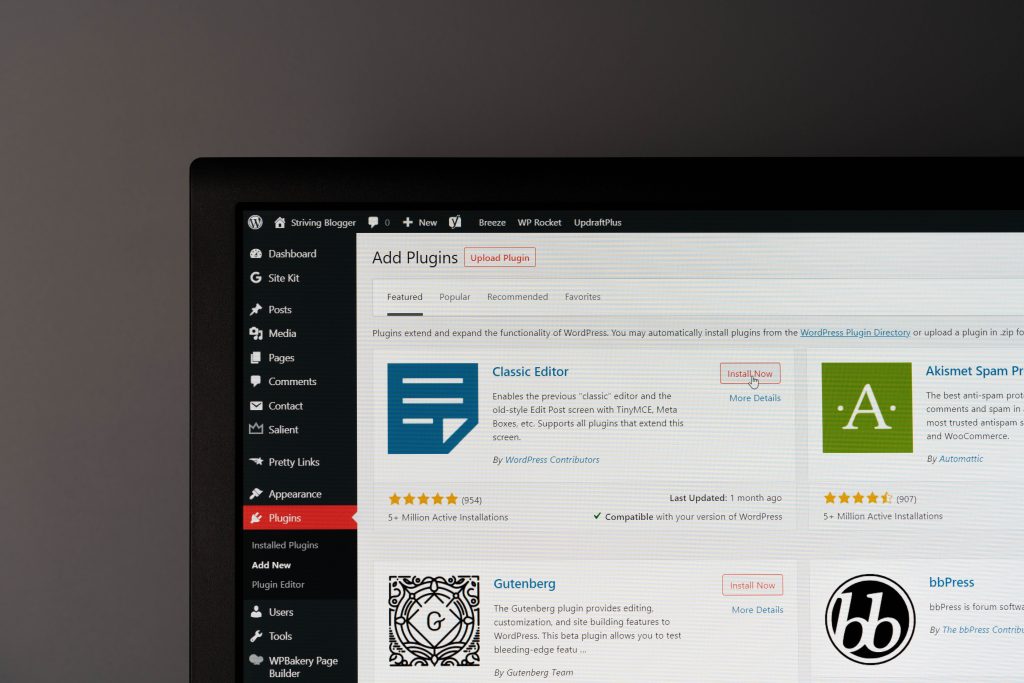 Cons:
Because WordPress is a self-hosted service, you will need to purchase a domain name and web hosting service from a third party. The cost starts as low as $3 – $10 and can increase depending upon the growth and traffic in your website.
You need to install WordPress in a web hosting service, which is as easy as a few clicks. Most web hosting services offer a single-click WordPress installation.
You are in charge of updating your website; which isn't too difficult either. Only click on the update button.
You are responsible for backups. Many WordPress backup plugins let your set automatic backups.
The cost to build a website on WordPress depends upon what kind of website you are trying to build; an eCommerce platform, simple blog, portfolio, membership site, etc. Another factor is free or premium plugins and templates. Largely, the cost is low and reasonable.
In any way, the benefits of using WordPress outnumber the cons massively. So, the popular recommendation is always WordPress.org for most people and businesses.
WordPress.com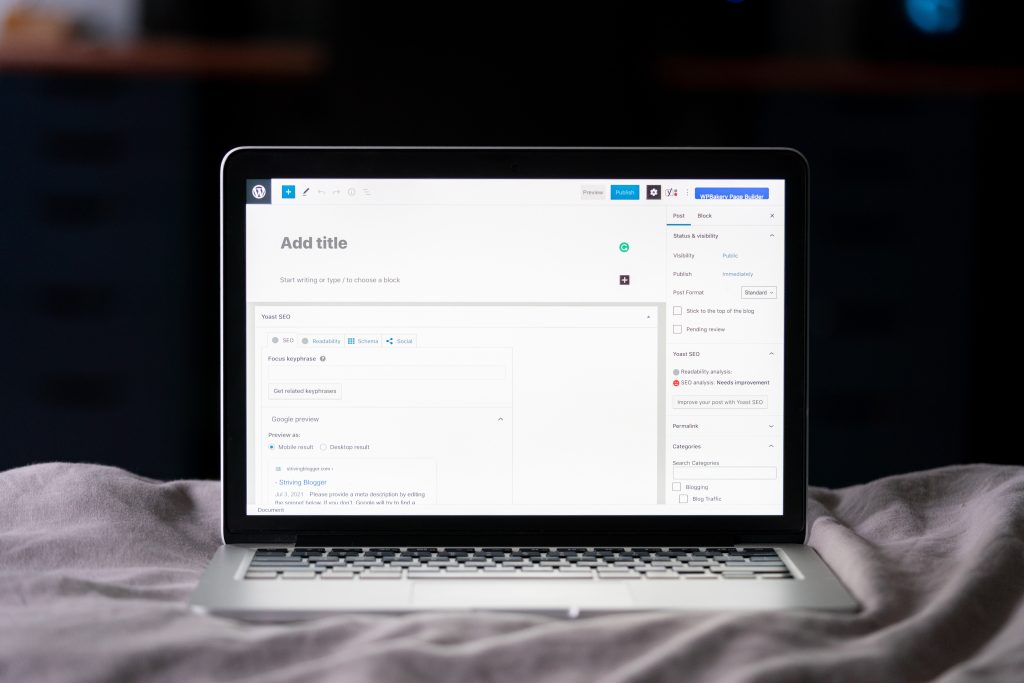 WordPress.com is a paid-for hosting service owned by Automattic. It can be free but there are paid plans as well.
It offers 6 pricing plans.
Completely free
Personal – $48 per year
Premium – $96 per year
Business – $300 per year
eCommerce – $540 per year
VIP – starting at $5000 per month
The free plan comes with limits as expected; like 3 GB of data and a subdomain, like myblog.WordPress.com. It also runs WordPress.com ads on your site. You also won't be able to install your plugins and themes, which is a big loss. Plugins and themes are very useful to customize your website.
The personal plan gives you 6 GB of data, a premium plan gives 13 GB, and a business plan gives 200 GB storage. Refer to the site for more information.
Pros:
You don't have to worry about web-hosting.
WordPress takes care of backups and updates on your website, so one less thing to worry about.
You can choose different plans based on the type of website you want to build.
Cons:
The free plan has its limitations and you need premium plans for more features.
A free WordPress.com website will have its ads and you won't be able to earn money from them unless you join the WordAds program and share the revenue with WordPress.com.
You have limited options to monetize your content. You can put some affiliate links, but that's about it.
You cannot upload plugins. For a free plan, users get built-in features pre-activated. Business plan users can choose from a selection of compatible plugins. VIP plan lets you install plugins, but it has a high cost starting at $5000/month.
You cannot upload custom themes in the free plan. Only premium and business plan users can use custom CSS.
You cannot add Google Analytics or install other tracking platforms. The business plan lets you install Google Analytics.
For the free plan, your website comes with a branded subdomain, like myblog.WordPress.com. To get a custom domain name, you need a paid plan.
WordPress.com can delete your website anytime if it violates its terms of service. So, you are not in full control of your site.
You cannot build membership websites with WordPress.com.
It does not offer eCommerce features or integrated payment gateways unless you switch to the eCommerce plan.
Your site will display a 'Powered by WordPress.com' link unless you upgrade to the business plan.
As you can see, the WordPress.com hosting platform has more pros than cons. You are very limited with the free, personal, or even premium plan. For advanced features, you have to upgrade to the business or VIP plans, which costs a pretty penny.
Which should you use?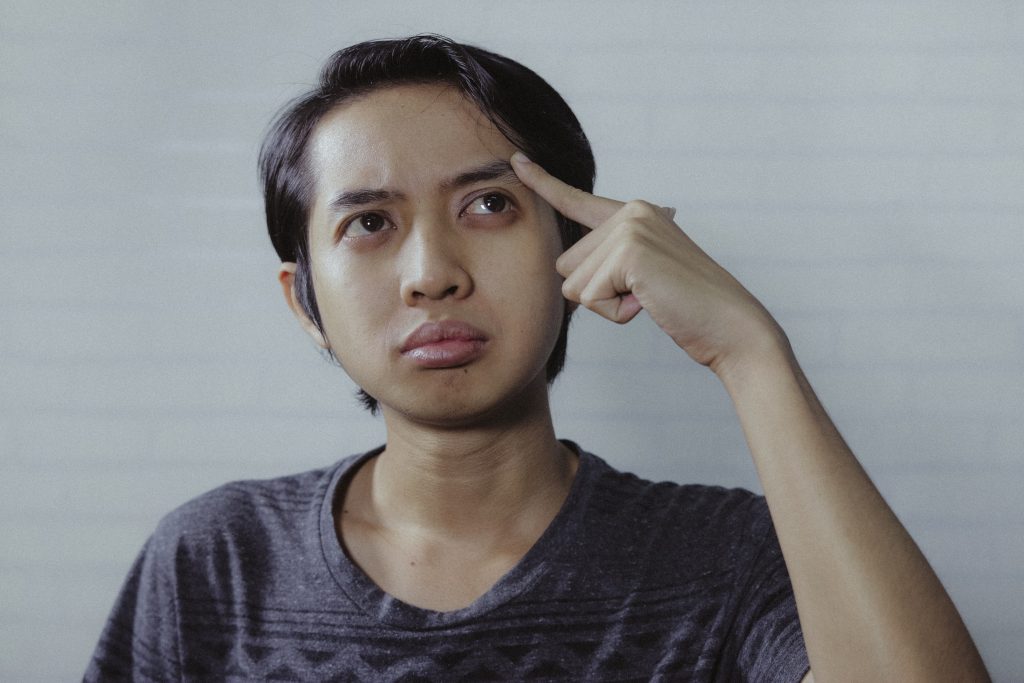 Now, the question remains, which one is better for you.
If you are a business or a blogger that wants to make money from your site, use the self-hosted WordPress.org. You will have so much more freedom and flexibility to grow and run your website the way you want.
However, if you don't want to make money from your site, then the free plan in WordPress.com is the way to go.
For an eCommerce website, WordPress.org is better. WordPress.com also offers an eCommerce plan which starts at $540 per year. This can be a hefty amount, especially if you are only just starting.
The Final Verdict
WordPress.org and WordPress.com are powerful website building and blogging tools. Both make it incredibly easier to run websites and manage content. The interfaces are beginner-friendly and intuitive. You don't require an engineering or programming background to do so.
However, WordPress.org is hands down the better platform. It gives you more or less, full control of your site and content. You have unlimited options to monetize your content and customize your website. It is the clear winner here.